Sacred Threads Experience Weekend - July 21-25, 2022
We are pleased to have Lyric Montgomery Kinard with us. In addition, we will have events with SAQA and the Quilt Alliance. Please mark your calendars to come to this amazing weekend.

You may be wondering about the COVID precautions we are taking. Sacred Threads is following the protocols in place at Floris United Methodist Church. We will follow ALL of their requirements for social distancing, limiting attendance, masks, etc. As Floris updates their guidelines, we will as well.

Due to crowd control issues, we are not currently planning on having an open public reception. That could change as we approach the summer.
Also, this year we need to add $20 fee for a 3-day exhibit pass for our visitors coming to see Sacred Threads over the Experience weekend (Friday - Sunday). Our exhibiting artists will continue to receive complimentary entrance to the exhibit. The individual events will not include admission inside the gallery space, with the exception of the Not Fade Away Conference. Single day admission tickets can be purchased at the reception desk.

Refunds will be made up through June 14, 2022. This policy might be relaxed depending on COVID and changes to safety guidelines. We will do our very best to accommodate our visitors' health and safety needs.

We have a block of rooms at the Crowne Plaza - Dulles from Wednesday, July 20 (Check-in) - Tuesday, July 26 (Check-out). To book a room at our special rate of $119.00 (plus taxes), use this reservation link. Or call, the central reservations line at 1-877-390-5944. Our group code is SAC.
We are excited about being together this summer. So please plan to join us!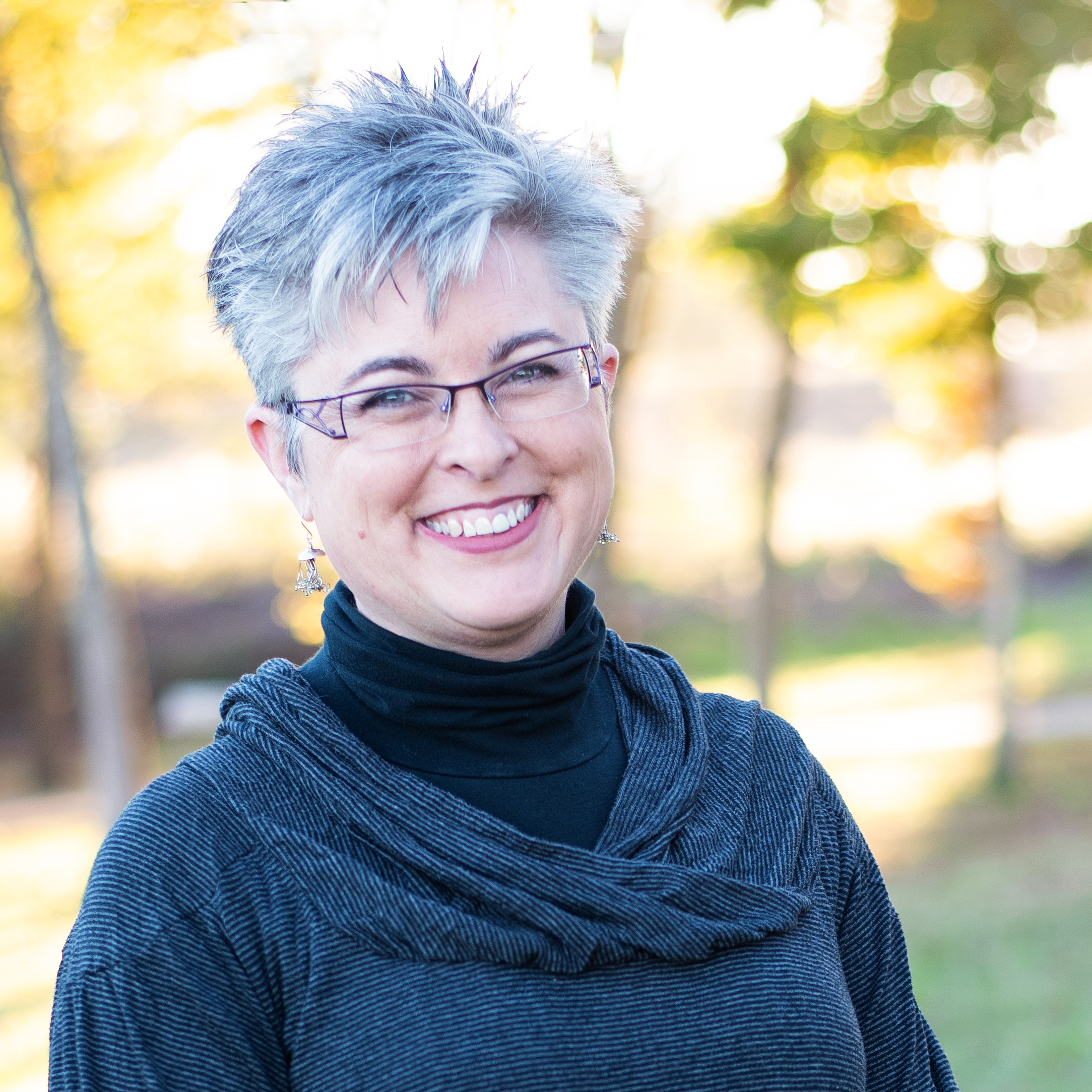 Thursday, July 21

Workshop With Lyric
Stitching Memories: honoring our ancestors through stitched art. 6 hours, limited to 20 students, $85, no sewing machines required. SOLD OUT
Thursday Evening

Harmony Exhibit at Broadway Galleries
Alexandria, VA. Wine and Appetizers. Details are TBD
Friday, July 22, Morning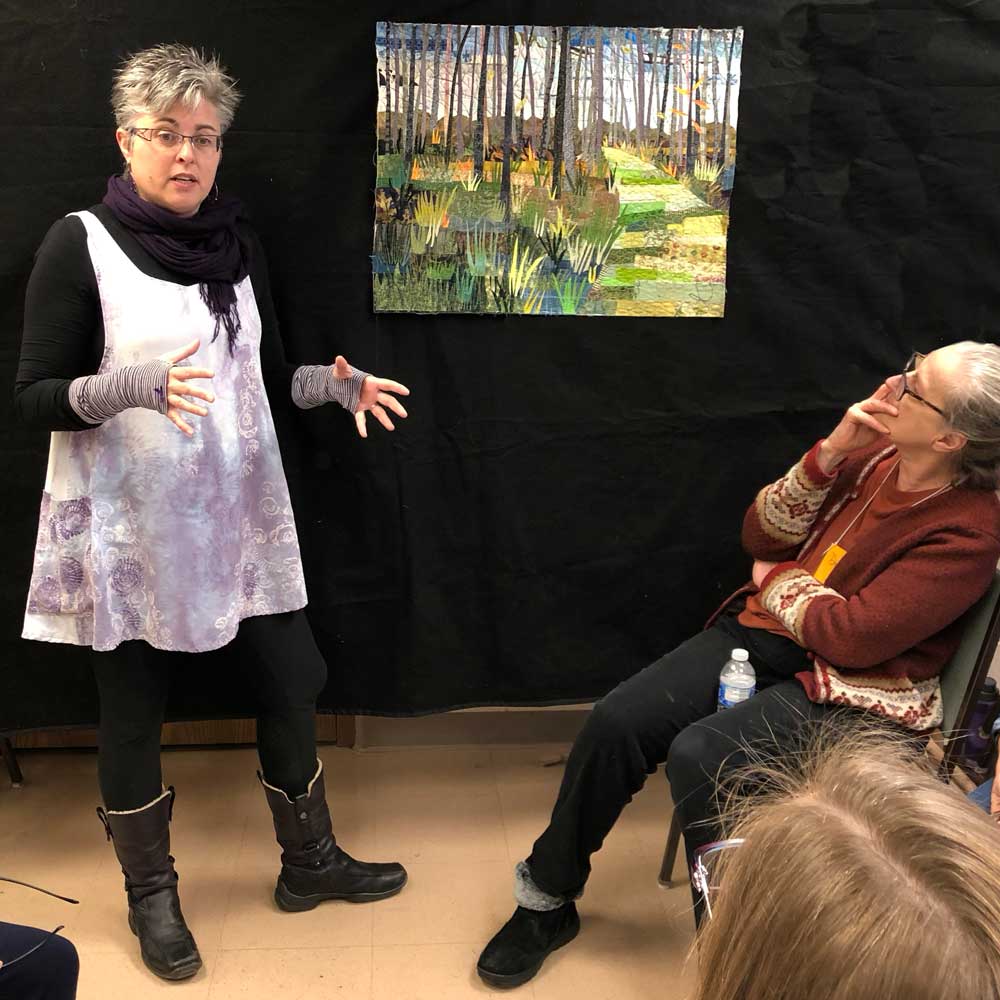 Lecture with Lyric
The Artist's Eye: Understanding the Visual Language. Learn about the elements of art + critique session. 2 hours, limited to 50 students, $25
Friday, July 22, Afternoon
Activity with Lyric
Creative Collaborative Collage: have some friendly, frenetic fun with fabric. 2 hours, limited to 50 students, $30 (includes a $5 supply fee)
Friday Evening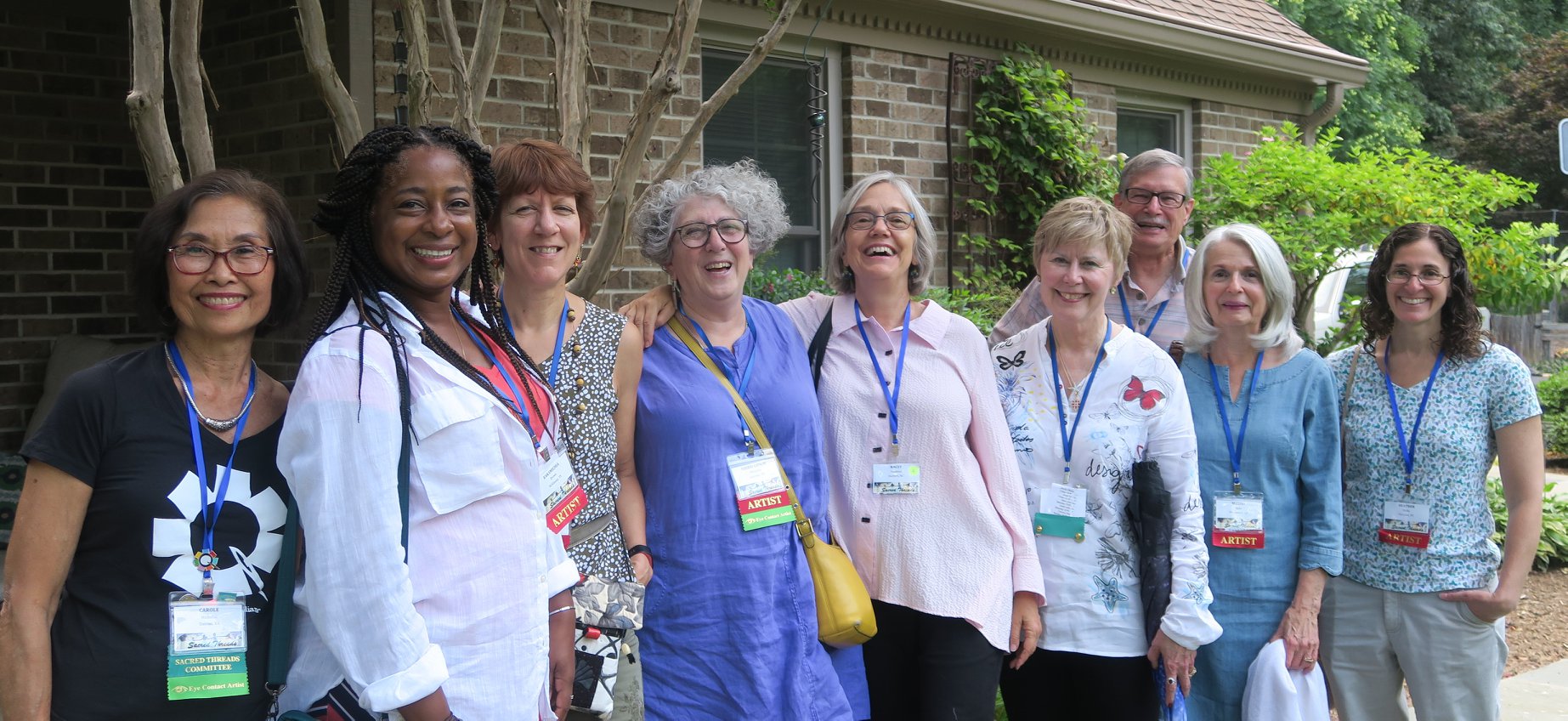 SAQA Meet and Greet.
$15. Includes wine and appetizers. Meeting room at the Crowne Plaza. 6:00 - 8:00 pm.
Saturday, July 23, Morning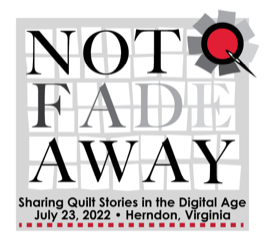 Conference with the Quilt Alliance
9 am - 1 pm, $35, includes simple breakfast and box lunch. Limited attendance. Includes admission to Sacred Threads in the afternoon. Tentative Agenda:
- Quilt StoryShare video screening
- 2022 Ardis James QSOS Scholars
- Label Before You Leave
Saturday Evening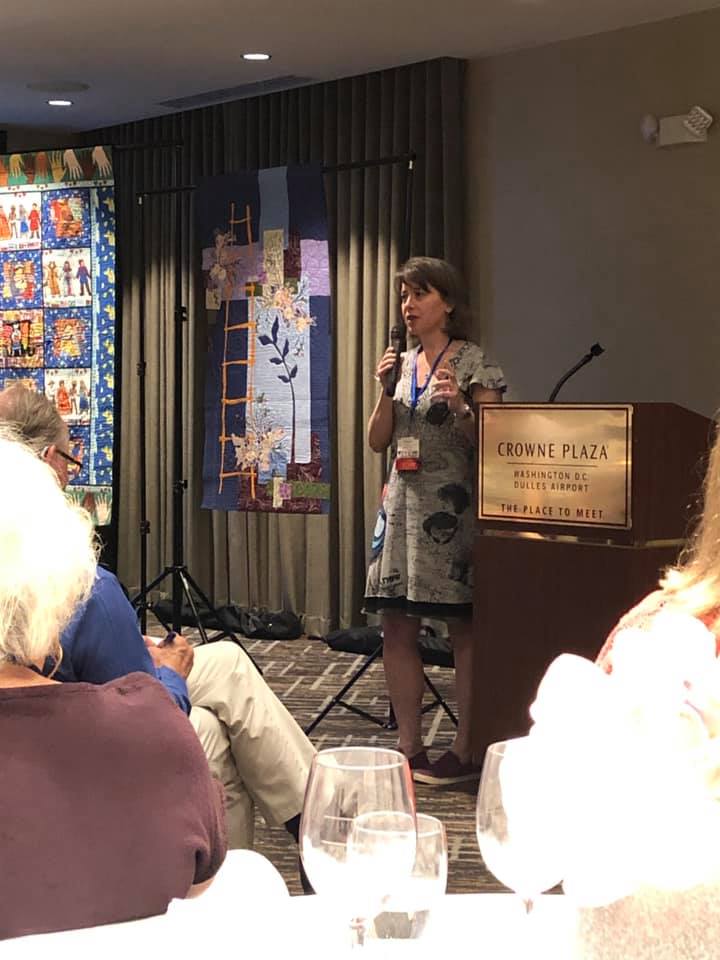 Experience Dinner and Story Share
Crowne Plaza
6:00pm - 10:00pm
Limited to 100, $75
Sunday, July 24, Afternoon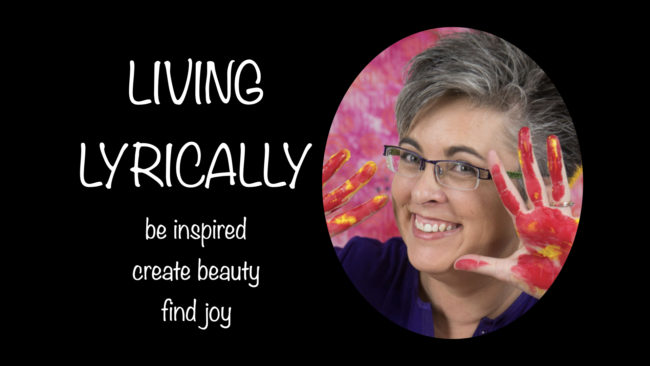 Lecture with Lyric:
Living Lyrically: Be Inspired, Create Beauty, Find Joy.
4:15pm, limited to 50, $10