A Mother's Dream Shattered And Broken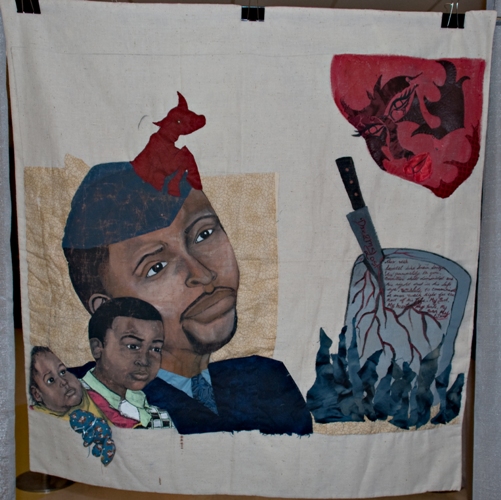 Tangie Thomas
Marysville, OH

41" x 36"
A mother dreams for her son. From the first moment I knew I was carrying him. The soft whisper in the night, as I would softly speak to him still a fetus in my womb. The music I played, the first time I felt him move inside of me. The birth of my little man.

The journey of growing myself as a parent; with a son, learning that being a single mom that I can not raise a man alone. I do need the help from the village.

From volunteering at daycare to high school, from the football team, where he made the cut and then quit, to the great karate' can and undefeated champion. He was always a leader in what he said and did. CeDanio has always been someone who stood up for what he believes in. When he decided to join the army, I know that was something he needed to do. From taking care of his niece and nephew to helping a friend out, no matter what, and always unique, always the "bull", always CeDeno. Always my heart, my soul, my only son.

Now from stopping a fight, to fighting for his life. Now with frontal lobe brain damage, his personality gone, cognitive skills diminished and his sight gone, unable to communicate or even walk. My son, my heart, my soul, my son, my CeDeno. This is one mother's story.


Quilt Back: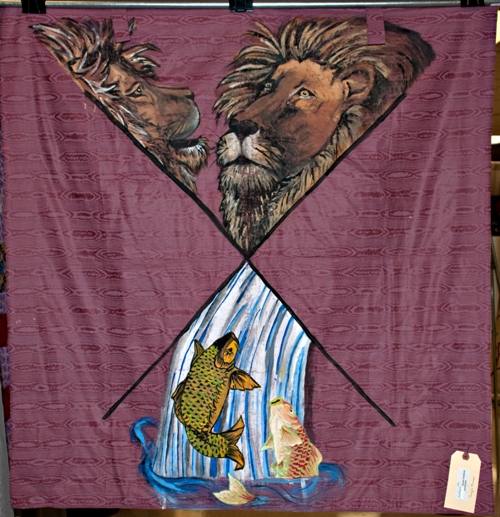 A personal note from the quilter:

I am in my 40's and am serving a nine year sentence. I have three children, one son and two daughters. My quilt is for my son Cedanio who tried to stop two friends from fighting. He was stabbed in the eye and suffered severe brain damage. I am serving my sentence for protecting my daughters from his attacker. My quilt is not finished because Cedanio's life is not finished. There is still hope.