The Way Forward Is With A Broken Heart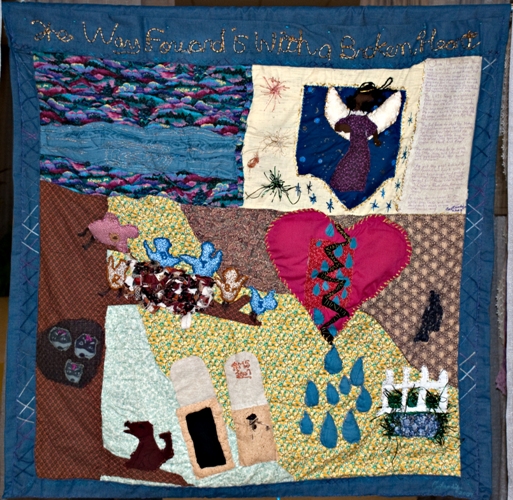 Cynthia Standifer
Marysville, OH

35" x 37"

I have attempted to paint a picture with traditional quilting fabrics to obtain a quilt that would look like it was made by my grandmother who taught me to sew. The losses I experienced on my journey are reflected in the quilt. A million stitches have replaced a million tears in an attempt to heal my broken heart. This quilt is dedicated to all the women of the Arn Complex who have taken their losses and put them in the past while once again being stigmatized by the simple pink collars they wear – expectations and identity defined by their status as close and max inmates, not by who they are. Thank you to all my sisters who threaded the eyes of needles I could not see, who donated and sold to me decorative threads from their own projects. To my bunkies who put up with pins on the floor and being asked a million times, "What do you think about this?" To those who lent their artistic talents by drawing and cutting out shapes that my cramping hands could not manage with dull scissors and to the officers who helped provide tools that were needed. Thank you to all that helped make my vision a reality.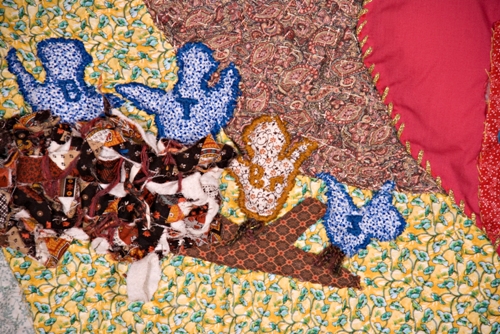 Quilt Back: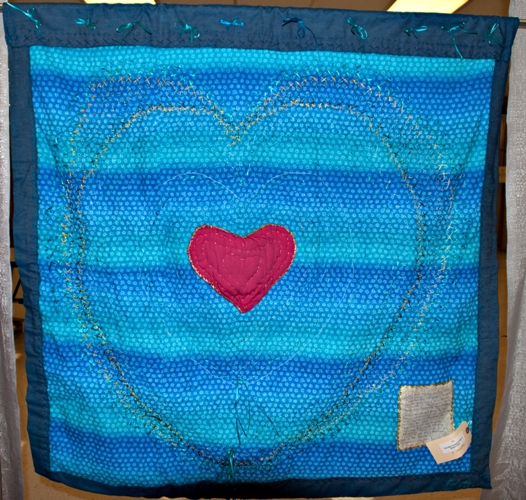 A personal note from the quilter:

The quilter is a 57 year old, first time "Art Quilter." She is incarcerated for taking the life of her son, and attempting to take her own life. Upon her release, she would like to pursue projects involving fabric art and developing desserts for diabetics, especially those using chocolate as the primary ingredient.